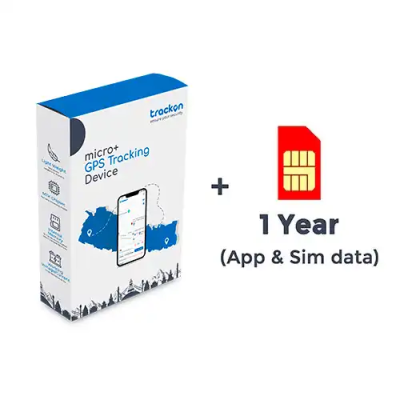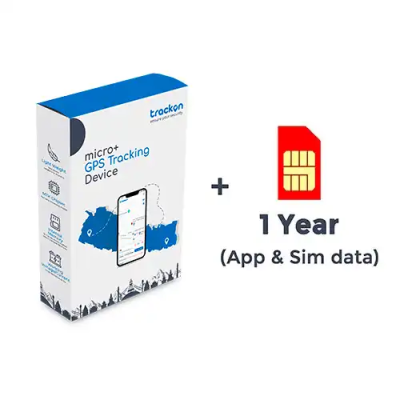 Trackon Micro Plus Waterproof GPS Tracker for Car, Bike, Bus, Truck, etc.
Ad ID
#621
Published
9 months
Expires
3 months 1 day
Duration
365 days
Lister Type
Retailer
Listed From
Sunsari . Nepal
Short URL
https://www.biskoon.com/jwYw6jro
Age
Brand New
Condition
New
Warranty
No
Availability
In Stock
Color Family
Multicolor
Trackon Micro Plus is a waterproof GPS tracking and security device that helps you monitor your vehicle and makes it ultra-secure.

Main Highlights:

1. LOCK/UNLOCK your vehicle engine from anywhere using a mobile app.

2. SMS/Notification Alert on an attempt of vehicle theft, unauthorized ignition/device removal.

3. Widest network coverage even in the most remote areas with unstable networks.

4. Encrypted data transmission between an app and the device.

Product features:

1. Live GPS tracking: With Trackon, you always have an overview of your vehicles in real time. In seconds, this device allows you to locate your vehicles precisely.

2. Anti-theft Alarm: Instant alarm on mobile application whenever someone tries to steal your vehicle.

3. Alerts and notification: Instant notification and SMS alerts on typical events such as vibration, anti-theft, geofence, speeding, etc.

4. Driving History: You can monitor which routes the vehicle has taken in a full day along with the stops. You can select any date, and see the address and time of existence of the vehicle at every place it traveled.

5. 90 days of past data storage: All your driving data up to the past 90 days gets stored securely on our servers so that you can look back at your data for analysis.

6. Geo-fence: Mark office, home, or any place and set Geofences to get an instant push notification whenever the vehicle enters or exits that defined location.

7. Daily Analytics: Get Total Distance, Run Time, Stoppage Time, Maximum Speed, and Average Speed for everyday travel of your vehicle.

8. Compatibility: Compatible with every car, bus, bike, truck, JCB, or any other vehicle that has a battery in it.

9. Access or Login: You can track multiple vehicles on a single mobile/web dashboard.

10. Build quality: Waterproof, compact, and lightweight (weighs only 26.6g)

11. Easy installation under hidden location: Being a very small device, the Trackon GPS tracker can be installed at any hidden section of the vehicle.

About Advertiser (Retailer)
General Safety Advise



Exchange item and payment at the same time.




Never give out financial information.




Do research before contacting advertiser.




Use common sense, avoid unrealistically ads.




Please be advised that Biskoon disclaims any agreement, transaction, or guarantee for any advertisement placed by an advertiser.



Waterproof GPS Tracker for Vehicles by Trackon Micro Plus
Secure your vehicle with Trackon Micro Plus's waterproof GPS tracker. Suitable for cars, bikes, buses, trucks, and more.
Location Map
M78F+RRX, Itahari 56705, Nepal
Reviews
There are no reviews at this moment..
Write a review
Powered by Biskoon®
PRO
version 1.5.0 webgeddon