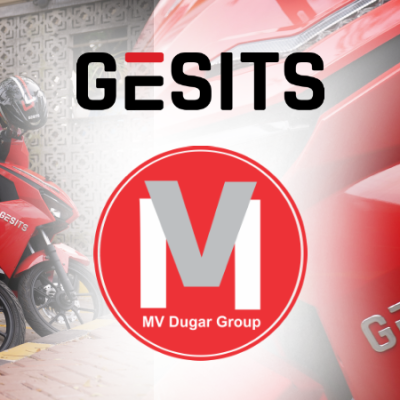 Ad ID
#1098
Lister Type
Company
Listed From
Kathmandu . Bagamati Pradesh . Nepal
Published
14 days 19 hours
Expires
11 months 16 days
Duration
365 days

Gesits EV in Nepal - Eco-friendly Electric Vehicles from MV Dugar Group
100% Electric Vehicle
Automobile & Transportation
­ MVDugar's GESITS: Indonesian EV scooter redefining Nepal's transport.
­ Leading the EV shift, it sets Nepal's top electric scooter standards.
­ GESITS champions sustainable energy, embodying Nepal's EV change.
­ Enjoy its perks: no refueling, zero oil, and no emissions.
­ MVDugar EV's all-electric design majorly reduces CO2 emissions.
­ Gesits EV's pricing in Nepal shows its dedication to energy efficiency.
The Gesits EV scooter originates from a vision to innovate a contemporary, green transportation solution, crafted with expertise by an Indonesian firm. By encouraging more Nepalese to embrace MVDugar EV scooters, we're taking tangible steps to reduce the reliance on combustion-engine vehicles. This shift crucially slashes greenhouse gas emissions.

As a pioneer in the EV arena, Gesits doesn't just benefit our environment; it's a beacon for sustainable energy use in Nepal. Transitioning to electric, especially with the best EV scooter in Nepal, promises tangible perks: no more refueling at gas stations, zero oil changes, and a world without tailpipe emissions. The MVDugar EV scooter epitomizes the essence of being electric, drastically curbing CO2 and other harmful emissions. As our electricity infrastructure evolves, we're confident that Gesits, with its competitive EV scooter price in Nepal, will only grow in efficiency and eco-friendliness. We've proudly been in alliance with Gesits since 2023. 
We have Gesits EV scooter as Gesits G1 model.
Apart from automotive businesses, MV Dugar has established associations with various other business ventures.
Financial Sectors
Hydropower Development
Construction
Cold Storage
"Success is not final; failure is not fatal: it is the courage to continue that counts"
– Winston Churchill
FAQ
GESITS is a modern, environmentally-friendly electric motorcycle developed by an Indonesian company. It aims to reduce greenhouse gas emissions by providing an alternative to traditional combustion vehicles.
Transitioning to an electric motorcycle like GESITS means no more trips to the gas station, no oil consumption, and no exhaust emissions. It is a cleaner, more efficient alternative to combustion engine motorcycles.
GESITS is fully electric, meaning it minimizes CO2 and harmful emissions, conserves oil reserves, and reduces tailpipe discharges, thus offering broad benefits to the environment.
As a trailblazer in the electric vehicle industry, GESITS not only brings positive environmental changes but also accelerates the shift towards sustainable energy utilization in Nepal.
With constant improvements in the efficiency of the electrical grid, GESITS is set to become increasingly energy-efficient and environmentally friendly in the future.
Our partnership with GESITS has been ongoing since 2023, helping to bring this innovative electric vehicle solution to more users.
Download
GESITS G1 Brochure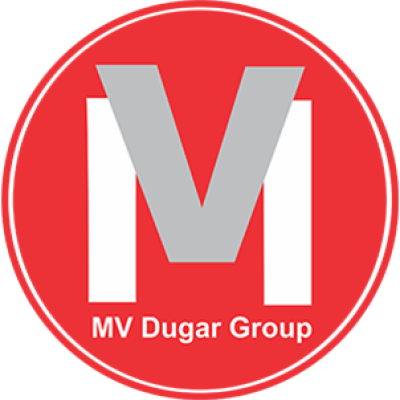 Vivek Automobiles Pvt Ltd


Since 51 years 5 months


Balaju Industrial Area Kathmandu
This email address is being protected from spambots. You need JavaScript enabled to view it.
https://mvdugar.com/business-category/automobile/gesits-ev
https://www.biskoon.com/pro/mv-dugar-group-gesits-ev-nepal

Kanak Jammar
Head of Operations
Contact No.: 97714382450

Opening Days
Sunday, Monday, Tuesday, Wednesday, Thursday, Friday

Opening Timing
10:00 AM - 06:00 PM


About Us
Established in 1884, MV Dugar group is one of the esteemed business houses in Nepal. The commercial conglomerate encompasses agriculture, hydropower, banking, insurance, automotive, import, and export sectors. It is a pioneer in international trade in Nepal and takes pride in being the first-ever business in the country to have imported goods on a large scale. With its humble beginnings in the food grain sector, the group ventured into the manufacturing business. Its impact proved to be the major catalyst of the industrial revolution in Nepal. MV Dugar is also one of the largest private sector contributors to the infrastructure and rural development of Nepal. Today, with 32 branches across the country and diversified business ventures, the group has been pursuing new heights relentlessly. The legacy of MV Dugar Group can be traced back to 1884. The foundation of the business was laid by the visionary entrepreneurship of the Late Chandan Lunkaran Dugar. Today Mr. Motilal Dugar is the current chairman of MV Dugar Group. The Group opened up to new possibilities as it entered the fourth generation of the family-led business. Under the able leadership of Moti Lal Dugar, it took rapid strides and ventured into new business frontiers in both the national and international arenas. We have come a long way since we started. The timeline shows a chronological order of how the company has morphed throughout history. It is not merely a record of milestones but also a testament to our growth and hope for the future.
Vision
The Future will see MV Dugar Group play an active role in utilizing the available resources in an efficient way and contribute to the development of Nepal's economy. Meanwhile, the Group intends to propel its core business even further while inspiring the national entrepreneurs for collective growth.
Mission
At MV Dugar group, our common goal is to sustain and grow our automobile businesses, empower Nepal's export by optimizing the local resources and subsequently contribute to the country's economic prosperity. We aim to attain this by ensuring a balance between people, profit, and the environment.
Testimonial
" Talking about Gesits E-scooter which has recently launch in Nepal stands out from other E-scooters available. Its smooth accelerator allows for easy and seamless movement on the road, unlike petrol scooters which have hard and noisy engines as I also owned one of it. Additionally, the dual disk brakes provide an accurate stopping experience, making it a hassle-free ride. Overall, riding this scooter has been a delightful experience without facing any problems. "
— Sabina Pariyar
" I find the Gesits scooter to be incredibly smooth and comfortable. Unlike petrol scooters, which can be difficult to ride on hilly and rough roads, whereas the Gesits scooter's power is excellent and makes it easy to ride. The braking system of the Gesits is also impressive. As a result, I am considering purchasing this scooter in the near future. In my opinion, it is the best scooter I have ever ridden in my life. "
— Aashma Khadka
Location Map
Balaju, Kathmandu 44600, Nepal
Reviews
Scooter price and its range (Review by Rita Acharya)
What is the price of this scooter?
Please provide information of it's battery quality and range.
Owner's reply:
The price of this scooter Gesits G1 is Rs.3,50,000/-Battery Quality >Over-charging protection >Over-current  prevention >Short-circuit prevention >Over discharging protection >Temperature control >Cell Equalization>8 kg weight 100 km Est Range>72v 20 Ah capacity>3-4 hrs charging time>1000 charging cycles>3years Guarantee
---
Write a review
Powered by Biskoon®
PRO
version 1.0.0 webgeddon