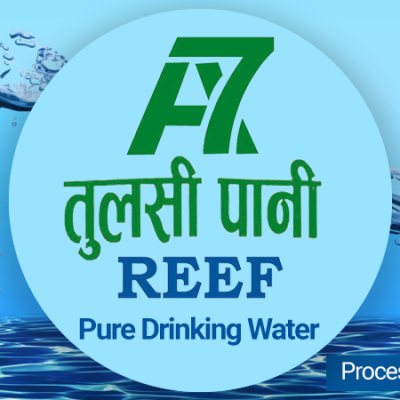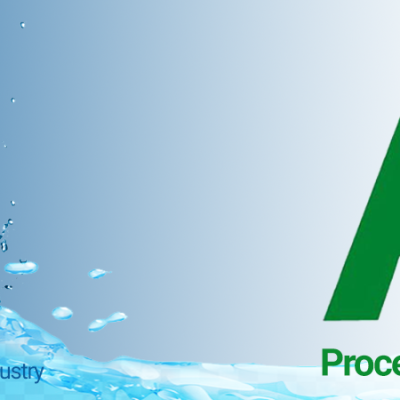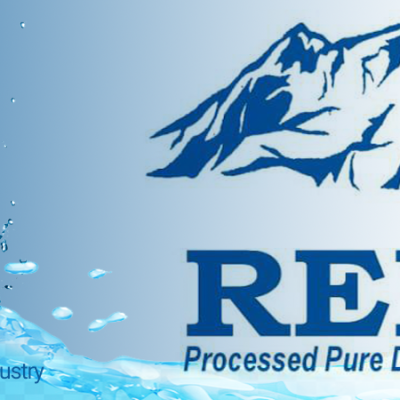 Ad ID
#1054
Listed By
Company
Listed From
Kathmandu . Bagamati Pradesh . Nepal
Published
21 days 3 hours
Expires
11 months 9 days
Duration
365 days
Short URL
https://www.biskoon.com/KBv5bmkm


Aqua Plus Mineral Water Industry
Elegance in Every Drop
­ Pristine Origins: Sourced from Kathmandu's finest.
­ Eco-Elegance: Green packaging, pure purpose.
­ Elite Design: Tailored for exclusive occasions.
­ Crisp Flavor: Nature's purity in every sip.
­ Eco-Luxury: Refined taste, responsible choice.
­ Inspired by Reefs: Balance and authenticity bottled.
Discover Nature's Purest Beverage
At Aqua Plus, we're dedicated to bringing you the crystal-clear essence of Nepal. Sourced directly from pristine natural springs and underground aquifers, our water undergoes a meticulous purification and mineralization journey, ensuring that every drop you taste is refreshing and full of nature's vitality.
Our Commitment to Your Health
For us, water isn't just a drink. It's a vital source of life, and we make sure it contributes to your well-being. Every bottle from Aqua Plus comes with the assurance of health benefits that only nature, at its purest, can offer.
Eco-Conscious, Always
While the mineral water industry is lauded for its health contributions, we recognize the pressing concerns related to environmental sustainability. At Aqua Plus, we're striving to reduce our ecological footprint, ensuring our operations are as green as possible and continually seeking innovative ways to combat plastic waste.
Quality You Can Trust
With stringent government regulations in place, we prioritize your safety above all else. Every bottle that leaves our facility has been tested and certified, ensuring you receive nothing but the best from us.
.The mineral water industry provides clean and refreshing drinking water sourced from natural springs or underground aquifers. It undergoes rigorous purification and mineralization processes before being bottled. While popular for its health benefits, the industry faces environmental concerns due to plastic waste. Government regulations ensure quality and safety.


Stay hydrated, stay healthy, and trust in the purity of Aqua Plus.

Aqua 7
Aqua 7, Processed Drinking Water

Aqua 7 epitomizes the commitment of Aqua Plus Mineral Water Industry to blend science with nature's purity. Every drop of Aqua 7 undergoes a meticulous 7-stage purification process, harnessing the latest advancements in technology to strip away any impurities, leaving only crystal-clear, refreshing water. Designed for those who seek an everyday drink that's both affordable and of unparalleled quality, Aqua 7 promises hydration that stands out, ensuring every sip revitalizes you with the essence of purity.
Tulasi Pani
Tulasi Pani, Pure Drinking Water

Rooted in the traditions of Nepal and named after the sacred Tulasi plant, Tulasi Pani is a tribute to nature's untouched purity. Drawing from pristine sources deep within the Kathmandu valley, Tulasi Pani captures the very essence of the land's vitality in every bottle. Celebrating the rich heritage and culture of Nepal, this pure drinking water not only quenches your thirst but also provides a spiritual experience, echoing ancient rituals and the sanctity of nature in every refreshing gulp.
REEF
REEF Processed Drinking Water

REEF, a premium offering from Aqua Plus Mineral Water Industry, represents the zenith of luxury and sophistication in hydration. Mirroring the delicate balance and pristine beauty of coral reefs, REEF Processed Drinking Water is sourced from the finest natural springs and aquifers. Each drop undergoes rigorous purification, ensuring that it meets the highest standards of taste and quality. Tailored for discerning palates and elite occasions, REEF promises not just hydration but an elevated experience, wrapping every sip in elegance and nature's perfection.
Frequently Asked Questions
Aqua Plus stands out for its unwavering commitment to purity, sustainability, and luxury. Sourced from the pristine springs and aquifers of Kathmandu, our water undergoes meticulous purification processes. Our product range, including Aqua 7, Tulasi Pani, and REEF, caters to a diverse clientele, ensuring everyone can experience nature's essence.
Aqua 7 undergoes a comprehensive 7-stage purification process. Harnessing state-of-the-art technology, we ensure that all impurities are stripped away, resulting in water that's crystal clear, refreshing, and of the highest quality, aptly suited for daily consumption.
Named after the sacred Tulasi plant, Tulasi Pani is not just water, but a celebration of Nepal's rich culture and heritage. Sourced from deep within the Kathmandu valley, this water captures the vitality of the land, promising an experience that's both pure and spiritually uplifting.
REEF is our premium segment offering, representing the pinnacle of luxury in hydration. Beyond its rigorous purification process, REEF is a testament to sophistication, tailored for elite occasions and discerning palates. Every drop of REEF promises a taste that's unparalleled, echoing both elegance and nature's perfection.
Absolutely. At Aqua Plus, we are deeply committed to environmental sustainability. Our "Eco-Elegance" initiative ensures that the packaging for all our products, including Aqua 7, Tulasi Pani, and REEF, is crafted using eco-friendly materials. We continuously innovate to reduce our ecological footprint and combat the challenges of plastic waste.
Aqua Plus operates under strict government regulations, ensuring that every bottle leaving our facility meets the highest standards. Each product undergoes thorough testing and certification, and with our commitment to excellence, you can rest assured you're receiving the very best from us.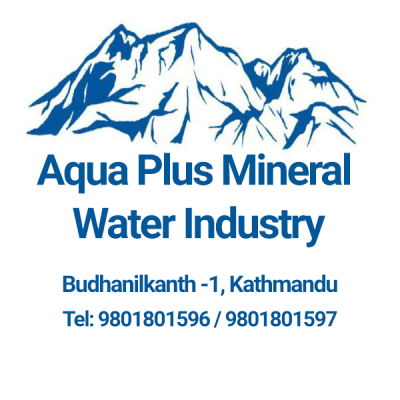 Aqua Plus Mineral Water Industry


Budhanilkanth - 1, Kathmandu
https://www.biskoon.com/pro/aqua-plus-mineral-water


About Us
Founded in the serene surroundings of Kathmandu, Aqua Plus began with a vision of providing the local community and beyond with nature's finest water. Over the years, our dedication to excellence and quality has made us a staple in many Nepalese households.

The mineral water industry is heralded for the health benefits it delivers through clean, refreshing water sourced from nature's springs and aquifers. While its contributions are immense, Aqua Plus takes an extra step, ensuring we face and address the environmental challenges head-on without compromising on quality or safety.
Testimonial
" Aqua Plus is the only brand I trust for my family. The taste and purity are unmatched. "
— Binita Magar, Kathmandu
" Working with Aqua Plus has been a journey of growth and learning. Their commitment to quality is inspiring. "
— Sanjay Rai, Pokhara
" I always feel refreshed after a bottle of Aqua Plus. Truly nature in a bottle! "
— Priya Karki, Environmental Activist
" Eco-conscious and pure, Aqua Plus is setting standards for the entire industry. "
— Deepak Gurung, Frequent Traveler
" I've traveled extensively, but the taste of Aqua Plus always reminds me of home. "
— Anjali Thapa, Environmental Science Student
" Aqua Plus's dedication to the environment is commendable. Other brands should follow suit! "
— Manoj Kumar Singh, Hospitality Enterprenuer
Aqua Plus Mineral Water | Processed from Budhanilkantha, Kathmandu
Experience the essence of Nepal with Aqua Plus Mineral Water. Sourced from pristine springs in Kathmandu, our water is pure, refreshing, and environmentally conscious. Trust in nature's best with every drop.
General Safety Advise
Exchange item and payment at the same time.
Never give out financial information.
Do research before contacting advertiser.
Use common sense, avoid unrealistically ads.
Please be advised that Biskoon disclaims any agreement, transaction, or guarantee for any advertisement placed by an advertiser.
Location Map
Q9H8+FJ5, Lakpa Marg, Budhanilkantha 44600, Nepal
Reviews
There are no reviews at this moment..
Write a review
Powered by Biskoon®
PRO
version 1.5.0 webgeddon